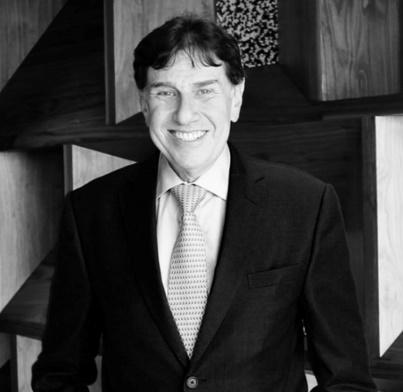 Alfredo Rimoch
Chief Executive Officer, Laboratorios Liomont
---
Biography
Alfredo Rimoch joined Laboratorios Liomont in 1989 as Product Development Manager. In 1992 Mr. Rimoch was appointed head of Business Development and Associate General Manager until 1997 when he became Liomont's General Manager (CEO).
Before joining Laboratorios Limont, he worked in the field of design as Head of Design for XYLLYX, United Kingdom PLC (Public Viewdata Company) from 1982 to 1984. From 1984 to 1989 he was part of the design group of Rank Xerox, UK in the New Products department, as well as partner in Diode Design Partnership acting as Design Consultant for various companies.
He was President and currently is a member of the Mexican Pharmaceutical Council (CFM), member of the Board of Directors of the National Chamber of the Pharmaceutical Industry (CANIFARMA), member and previous President of the Board of the National Association of Pharmaceutical Drugs Manufacturers (ANAFAM).
In the field of social responsibility, he has been a member of the UNICEF Advisory Board since 2002. He is member of the Advisory Council of the Junior League of Mexico A.C., previous Vice-president of the Mexican Foundation for Health (FUNSALUD), and council member of the Education and Sustainable Development Promotion Group (GRUPEDSAC). He is an advocate for healthy nutrition and breastfeeding in Mexico.
Mr. Rimoch has graduated from the Universidad Iberoamericana as Industrial Designer and holds post-graduate degrees in Multimedia: Film, Television and Animation at Croydon College of Design and Technology, Croydon, England, and an MA degree in Industrial Design Engineering from Central Saint Martins, London, England.