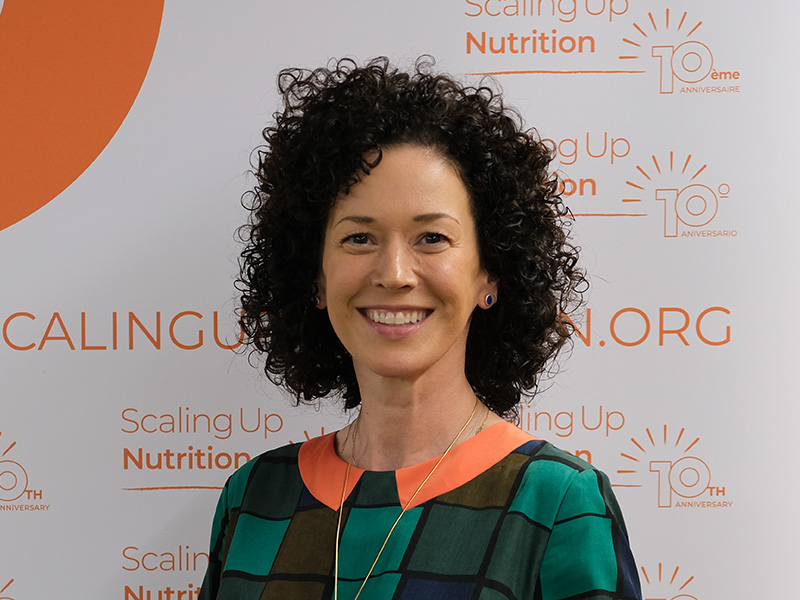 Christine Campeau
Global Advocacy Director – Food Systems (CARE) and SUN Movement Executive Committee member (SUN Civil Society Network Representative)
---
Biography
With over 12 years of experience working at the intersection of food security and nutrition, Christine Campeau has acquired an in-depth understanding of the complexities and trends involved in addressing the immediate and underlying causes of malnutrition. In her current role as Senior Advisor – Food Systems and Deputy Chair UNFSS AT4, Christine worked alongside Action Track Chairs on the 18-month process of collecting over 2,000 ideas to transform food systems for people, the planet and prosperity. These proposals have been refined, integrated, and championed, leading to a series of coalitions that promise impact at scale, are actionable, are scientifically grounded and will generate co-benefits across the different Action Track goals.
Her work for intergovernmental agencies, such as the UN Nutrition (formerly UNSCN); for facilitation platforms such as the SUN Movement Secretariat; and with civil society organizations, including CARE and Caritas, has given her an appreciation of the diversity of stakeholders and sectors involved in food security and nutrition. It has also allowed her to cultivate relationships with all relevant stakeholders involved in tackling the nutrition challenge.
Christine holds a Master of International Relations from Webster University, Geneva Switzerland, with combined focuses on international diplomacy and climate-induced migration. Born on a farm in Southern Ontario, she has spent countless hours volunteering on organic farms across Canada and working with farmers in developing countries. Her personal goal is to work with committed people from farmers' organizations, social movements, research institutions, governments, and the private sector to build resilient food systems that ensure global food and nutrition security.