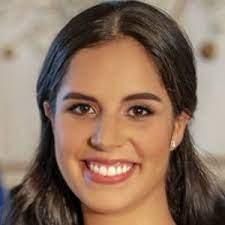 Gabriela Rodríguez de Bukele
First Lady of the Republic of El Salvador
Presidency of El Salvador
---
Biography
Mrs. Rodríguez de Bukele is a prenatal and perinatal psychologist and educator, the founder of the first specialized center for early education in El Salvador in 2010 (PrePare), and a ballet dancer.
Her training and commitment to children have led her to promote actions, policies, and laws in support of young children, including the Crecer Juntos National Policy for Early Childhood Development, which addresses health and nutrition issues through the promotion of a healthy lifestyle and reduction of malnutrition. Other key initiatives deal with nutritional education, nutritional assessment, prenatal monitoring and checkups for pregnant women, promotion and consumptions of local and nutritious foods, access to water and sanitation, and the promotion of appropriate hygiene practices and eating.
The Nacer con Cariño Law, the first of these policy initiatives to be enshrined into law, promotes, supports, and protects breastfeeding as a main action to ensure food security and infant nutrition. In pursuit of these objectives, the law guarantees that babies can begin breastfeeding in their first hour of life.
Thanks to the First Lady's work and commitment, El Salvador is a guardian country of the lactation rooms at the United Nations Headquarters.