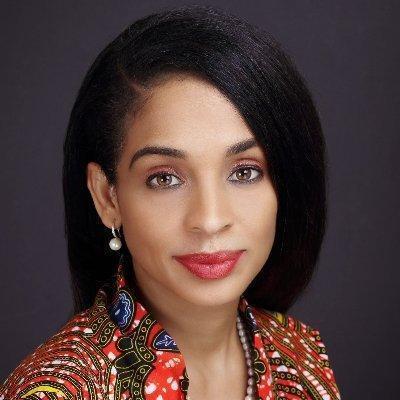 Ndidi Nwuneli
Executive Chair, Sahel Consulting Agriculture & Nutrition
Sahel Consulting Agriculture & Nutrition Ltd.
---
Biography
Mrs. Ndidi Okonkwo Nwuneli is an expert on social innovation, African agriculture and nutrition, entrepreneurship, and youth development. She has over 25 years of international development experience and is a recognized serial entrepreneur, author, public speaker, and consultant.
Mrs. Nwuneli started her career as a management consultant with McKinsey & Company, working in Chicago, New York, and Johannesburg. She returned to Nigeria in 2000 to serve as the pioneer executive director of FATE Foundation, supporting young entrepreneurs to start and scale their businesses. In 2002, she established LEAP Africa to inspire, empower, and equip a new cadre of principled, disciplined, and dynamic young leaders in Africa and established NIA to support female university students in Nigeria to achieve their highest potential.
Over the past 14 years, she has focused on transforming the African agriculture and nutrition landscape. She has partnered with private and public sector organizations to implement ecosystem solutions in the African agriculture and food landscapes. As the co-founder of AACE Foods, which produces a range of packaged spices, seasonings, and cereals. As the founder of Nourishing Africa, a digital home for food and agriculture entrepreneurs operating on the African Continent, she is accelerating the growth of the ecosystem and supporting entrepreneurs in 37 African countries.
Her latest start-up is Changing Narratives Africa committed to changing global mindsets about Africa by showcasing the Continent's contributions to the global food ecosystem.
Mrs. Nwuneli serves on the boards of the Rockefeller Foundation, the Global Alliance for Improved Nutrition (GAIN), AGRA, Nigerian Breweries Plc., Godrej Consumer Products Ltd. India, Royal DSM Sustainability Board, Netherlands, and the African Philanthropy Forum.
She holds an M.B.A. from the Harvard Business School and an undergraduate degree with honours from the Wharton School of the University of Pennsylvania. She was a Senior Fellow at the Mossavar-Rahmani Center for Business & Government at the Harvard Kennedy School, an Aspen Institute New Voices Fellow and the McConnell Visiting Scholar at the Max Bell School of Public Policy at McGill University.