Image
Cameroon steps up efforts to ensure exclusive breastfeeding
January 30, 2023 - Last update: February 7, 2023
Breastfeeding is fundamental to good nutrition, food security and the reduction of inequalities​, and it is one of the most effective ways to ensure child health and survival. Babies who are fed nothing but breast milk from birth to 6 months of age get the best start, according to the World Health Organization.
However, statistics show that nearly two-thirds of infants in Cameroon are not exclusively breastfed for the recommended first 6 months of life after birth. Exclusive breastfeeding could save the lives of 40,000 children under 5 years of age in Cameroon, according to UNICEF.
With these numbers in mind, the Technical Secretariat of the Interministerial Committee for the Fight against Malnutrition in Cameroon has developed a plan to achieve a rate of 50 per cent exclusive breastfeeding by 2025, which would meet the global target set in 2012.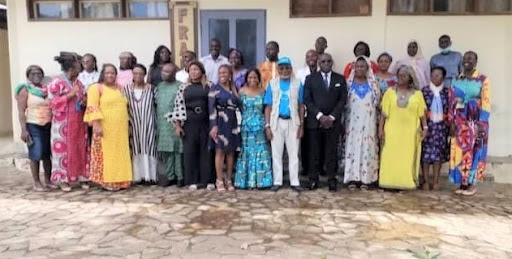 As part of its efforts, the Committee held a workshop in late 2022 in Kribi, Cameroon, to finalize the costing of the national action plan under the Stronger with Breastmilk Only initiative being implemented in countries throughout West and Central Africa.
Through initiatives like this one, Cameroon is now "on course" to meet two targets for maternal, infant and young child nutrition, according to the 2022 Global Nutrition Report: childhood wasting and exclusive breastfeeding (with 39.4 per cent of infants aged 0 to 5 months exclusively breastfed, according to the most recent data from 2018).
The Kribi workshop brought together several officials from the Ministry of Health, including the Director of Family Health. Also among the participants were the nutrition focal points of the ten regions and the directors of the Ministry for the Promotion of Women and Family; the Ministry of Communication; the Ministry of Economy, Planning and Land Planning; the Ministry of Social Affairs; and the Ministry of Agriculture and Rural Development.