Image
ECOWAS Nutrition Forum highlights the importance of multisectorality and stronger coordination around nutrition
May 1, 2023 - Last update: May 1, 2023
Earlier this month, a variety of International Organizations and more than 250 participants from 15 member countries of the Economic Community of West African States (ECOWAS) took part in the 17th edition of the ECOWAS/West African Health Organization (WAHO) Nutrition Forum held in Abuja, Nigeria.
A number of Scaling Up Nutrition (SUN) Movement's Focal Points, representatives from the SUN Business Network, SUN Civil Society Network, UN-Nutrition as well as the SUN Movement Secretariat joined this regional Nutrition Forum, under the theme "Leveraging Sustainable Financing for Multisectoral Approaches: Accelerating universal access to safe, affordable and sustainable diets."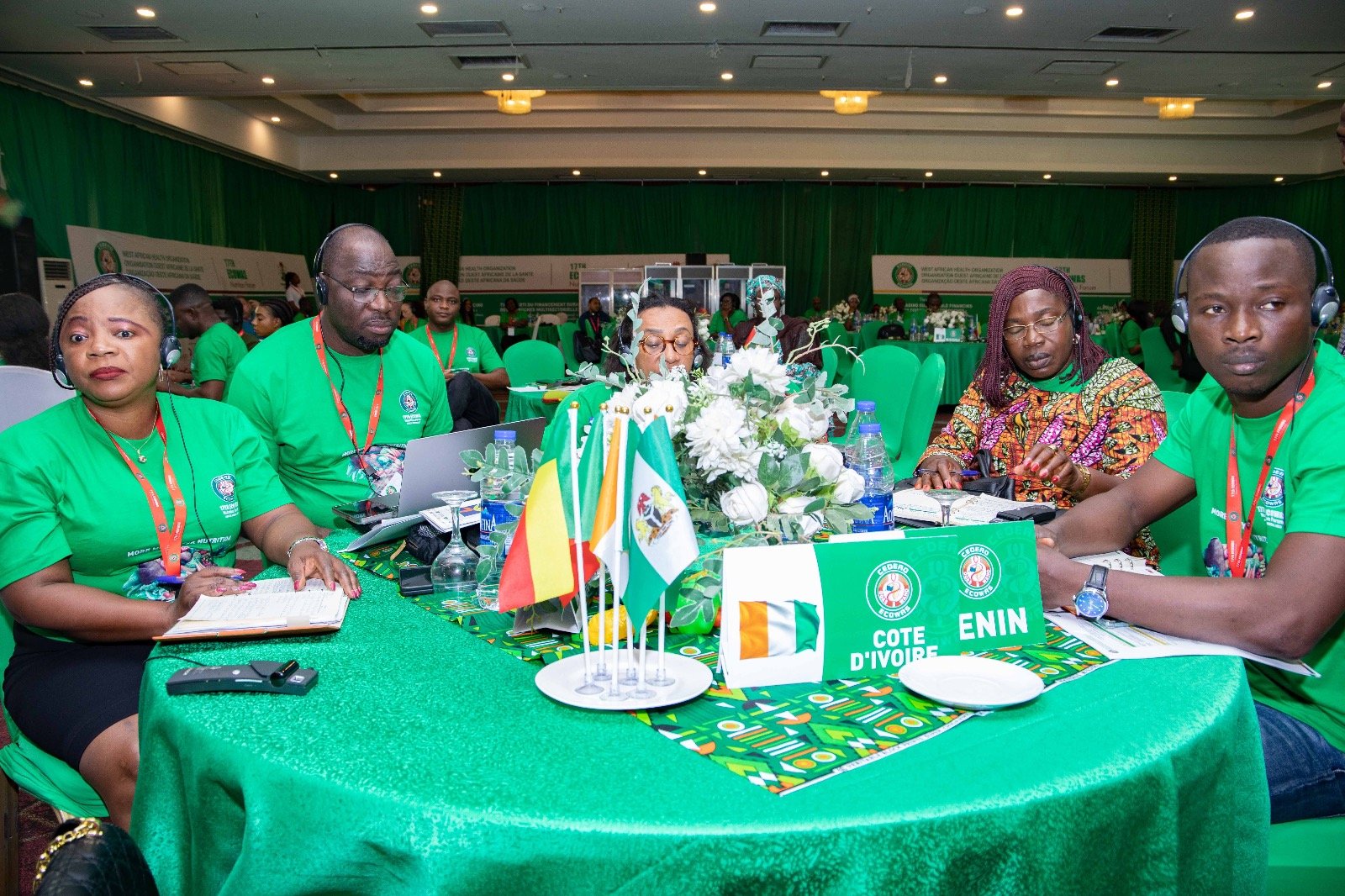 This three-day event was the first time this regional forum focused on the critical importance of multisectorality in pushing the nutrition agenda forward, with country delegations in attendance inclusive of government, civil society, parliamentarians, private sector, and researchers, among others. 
Many SUN Focal Points joined the event to represent their countries and a particular spotlight is to be placed on the Burkina Faso SUN Focal Point, Dr. Ella Compaore, who supported WAHO as the lead technical consultant to support the organization of the event. Aside from promoting stronger coordination and a multisectoral approach for nutrition, the Forum's discussions focused on various important topics notably nutrition financing, food fortification, multisectoral nutrition information systems, accountability, the role of the private sector etc. 
The SUN Movement's Francophone Africa Hub supported the Forum's preparations and moderated a two-hour group work session on innovative nutrition financing mechanisms. During the session, participants were engaged and interested in learning more about the various mechanisms mentioned during the wrap-up session, particularly on the climate nutrition nexus.
The Forum culminated in the adoption of the Abuja Call to Action, which is going to be finalized in the coming weeks. The document highlights the need for a stronger political engagement in favor of nutrition at regional level and suggests more ambitious nutrition financing targets for the ECOWAS countries. These priorities reflect those expressed in the Abidjan Declaration of December 2022. 
The Scaling Up Nutrition Movement is thrilled with the success of the 17th ECOWAS/WAHO Nutrition Forum and looks forward to working with its partners to continue the important work of improving nutrition in the region.