Image
Pakistan and Rwanda launch programmes to improve child nutrition and prevent stunting
July 17, 2023 - Last update: July 17, 2023
Pakistan and Rwanda have taken steps to address malnutrition and reduce stunting among children with the launch of their respective comprehensive national programmes. 
While these initiatives are tailored to each country's specific needs, they emphasize the importance of nutrition in early childhood development and demonstrate SUN Countries' commitment to improving the well-being of their young populations. 
Pakistan's "National Multi-sectoral Nutrition Program to Reduce Stunting and other forms of Malnutrition", approved by the Executive Committee of the National Economic Council on 27 June 2023, aims to gather local evidence on the drivers of malnutrition in the country and develop adequate solutions to promote households' access to nutritious and diversified foods that are sustainable and climate-smart.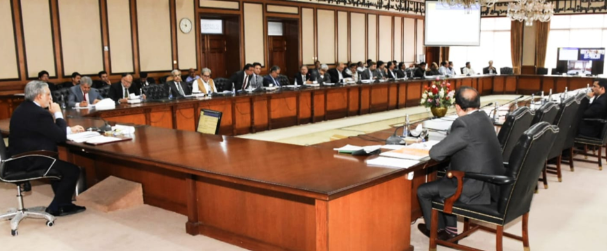 Pakistan's ambition is to strengthen public-private partnerships to promote healthy and sustainable nutrition, in particular for the production of food supplements and family-friendly or workplace meals. The programme also integrates nutrition as a key factor of early childhood development into the country's education curriculum to  ensure a comprehensive approach to nurturing healthy and well-developed children.
On the occasion of Maternal and Child Health Week, on 12 June, Rwanda launched a two-year plan to reduce stunting and improve child nutrition in the country. The programme's stated objective is to reduce stunting prevalence to 32 per cent from 38 per cent by 2025. Key levers of this transformation include: improving infant and young child feeding practices, strengthening nutrition surveillance systems, boosting collaboration among various government sectors, including health, agriculture, education, and social protection, as well as capacity building, and community engagement and behaviour change campaigns.