Image
UN Secretary-General Appoints Afshan Khan Coordinator of Scaling Up Nutrition Movement
February 20, 2023 - Last update: February 24, 2023
United Nations-Secretary General António Guterres today announced his appointment of Afshan Khan as Coordinator of the Scaling Up Nutrition (SUN) Movement. Ms Khan will coordinate the implementation of the SUN Movement through its third phase (2021-2025).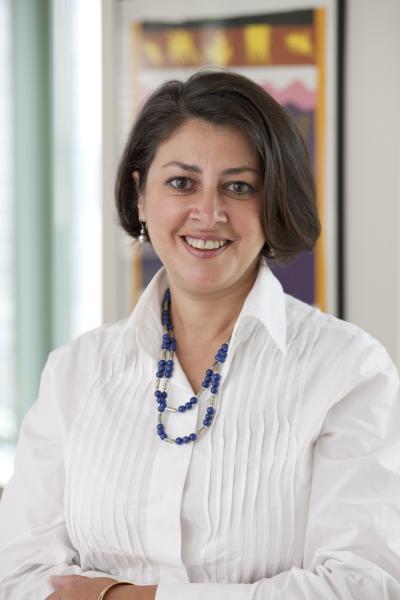 Ms Khan brings a wealth of international development experience and currently serves as the UNICEF Regional Director for Europe and Central Asia, and as the Special Coordinator for the Refugee and Migrant Response in Europe. 
She has been an international public servant for more than 30 years and has held the senior UN roles of Director of Emergency Programmes, Director of Public-Sector Alliances and Resource Mobilization, Associate Regional Director for Eastern and Southern Africa, and Representative in Jamaica. She has also served as the CEO of Women for Women International from 2012-2014, setting the strategic vision and mobilizing resources for women rebuilding their lives after war. 
"I'm thrilled to welcome Afshan Khan into this important role," said SUN Lead Group Chair and UNICEF Executive Director Catherine Russell. "She brings with her extensive experience within the UN system and across civil society, in addition to a proven drive for results that has especially benefited the most vulnerable."
The new SUN Coordinator will work with the 65 SUN Countries and Indian States that lead the SUN Movement, uniting through a country-led multistakeholder and multisectoral approach with United Nations agencies, civil society, business and donors in a common mission to achieve a world free of malnutrition in all its forms by 2030. 
Ms. Khan was born in Hyderabad, India and grew up in Montreal, Canada. She has a Master's degree in Public Policy from the Johns Hopkins School for Advanced International Studies, and a Bachelor's degree in Political Science from McGill University. She will be based in Geneva at the SUN Movement Secretariat, hosted by UNOPS.
About the Scaling Up Nutrition Movement
The Scaling Up Nutrition (SUN) Movement is a country-led and country-driven network of member stakeholders working to support 65 SUN Countries and 4 Indian States to develop and achieve their nutrition targets. It is founded on a multistakeholder and multisectoral approach that harnesses the broad capacities of key players working to bring healthy nutrition to everyone, everywhere. It is facilitated by the SUN Movement Secretariat and four SUN Networks – the SUN Civil Society Network, SUN Business Network, SUN Donor Network and UN Nutrition – representing +4,000 organizations, +1,400 businesses, 16 UN agencies, and leading public and private sector donors.