Image
"Nutrition and Climate Financing: How to Walk the Talk" - UNFCCC COP27 Official Climate Action Hub Side Event
"Nutrition and Climate Financing: How to Walk the Talk" - UNFCCC COP27 Official Climate Action Hub Side Event
October 19, 2022 - Last update: March 7, 2023
Live and virtual COP27 event -- 8 November 2022, 18:00-18:40 (CET)
Hosted by the Scaling Up Nutrition (SUN) Movement and Government of Cote d'Ivoire, in partnership with the UN Food and Agriculture Organization and Global Environment Facility
Watch recording of event here.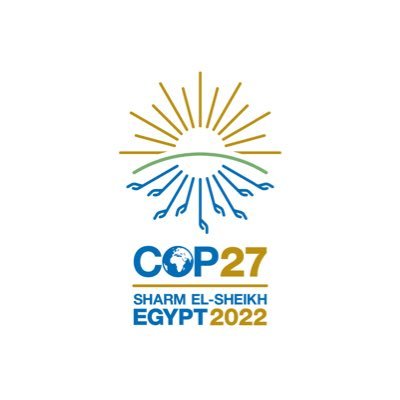 Welcome and opening remarks  (5 min)
Gerda Verburg, Coordinator, Scaling Up Nutrition (SUN) (moderator) – welcome (2 min)

H. E. Tiémoko Meyliet Koné, Vice President of Cote d'Ivoire – opening keynote (3 min)
Setting the scene: why does the convergence between investments to address climate change and nutrition result in a win-win investment opportunity (5 min)
Nancy Aburto, FAO Deputy Director, Food and Nutrition Division
Interactive Innovative Discussion/Panel (Gerda to moderate): (27 min) – with live audience participation using Mentimeter 
Country examples: GEF programming in Mali and Malawi for coherent investment actions to address climate change and nutrition – Jeffrey Griffin, GEF Senior Coordinator 
Climate and nutrition financing partner: Islamic Development Bank – Director General Global Practices, Amer Bukvic
Climate and nutrition financing partner: African Development Bank – Beth Dunford, Vice President for Agriculture, Human and Social Development
Closing Remarks (3 min)
Ms Maria Helena Semedo, Deputy Director-General, FAO
About
The 27th Conference of the Parties (COP27) to the United Nations Framework Convention on Climate Change will take place from 6 to 18 November 2022 in Sharm el-Sheikh, Egypt. For the first time, food systems are a priority topic of this important global climate change conference. This includes 12 November designated by the COP27 Presidency as an Adaptation Day featuring "Agriculture and Food Systems", as well as the hosting of a Food Systems Pavilion for the first time. Additional pavilions will also feature food systems, including the FAO, WHO, Nordic, Food4Climate and Africa pavilions. 
Also for the first time, food systems and nutrition specifically will feature in the official COP27 Presidency's Climate Action Hub space with the hosting by the Scaling Up Nutrition (SUN) Movement and Government of Cote d'Ivoire, in partnership with the UN Food and Agriculture Organization and Global Environment Facility of the official side event: "Nutrition and Climate Financing: How to Walk the Talk".
The Issue
Humankind is facing a perfect storm of climate change, biodiversity loss and multiple forms of malnutrition (stunting, wasting, micronutrient deficiencies and obesity). Our agrifood systems are facing compound shocks, from the impacts of COVID-19 and associated mitigation measures, to increasingly recurring weather extremes, and the impacts to global food markets from the war in Ukraine. It's clear that our agrifood systems are underperforming and a transformation to more resilient, sustainable and equitable agrifood systems is crucial. Transforming food systems to become more nutrition-sensitive and climate-smart calls for multiple interventions and requires collective actions.
The 2021 UN Food Systems Summit committed stakeholders to work together to transform agrifood systems, a feat requiring significant additional investment, estimated at $300-400 billion more per year. Coherent investments in nutrition and climate change are essential to improve the availability, accessibility and consumption of nutritious foods and to protect hard-won gains in the fight against all forms of malnutrition. Increasing financial investments is critical for enabling synergies between nutrition-sensitive and climate-resilient agriculture and food systems.
Event Format
This side event is being held in the COP27 Climate Action Hub, as an official side event of the global climate conference. It will use a dynamic and engaging format with videos and examples shared by stakeholders and experts to highlight the importance of aligning climate and nutrition finance to transform our agrifood systems to become more climate-resilient, nutrition-sensitive, sustainable and equitable. An innovative interactive dialogue will include technology enabling audience members to simultaneously engage and interact.
Country examples from Mali and Malawi will highlight ongoing actions to improve biodiversity and diets – two crucial levers to enhance nutrition and optimize environmental sustainability while ensuring social equity, especially of the most vulnerable people, while also building resilience against the impacts of climate change on agrifood systems. It will also presents recommendations for concrete innovative actions by development partners to build more cohesion between climate and food systems/nutrition finance.
Note:
This event will be broadcast live on the COP27 video webcast, and on screens throughout the global climate conference itself. The link will become available on 8 November here.