Image
World Food Day 2022 - 16 October -- "Leave No One Behind"
World Food Day 2022 - 16 October -- "Leave No One Behind"
October 7, 2022 - Last update: February 10, 2023
16 October, World Food Day 2022: "Leave No One Behind"
World Food Day is YOUR day!
Although we have made progress towards building a better world, too many people have been left behind. People who are unable to benefit from human development, innovation or economic growth.
In fact, millions of people around the world cannot afford a healthy diet, putting them at high risk of food insecurity and malnutrition. But ending hunger isn't only about supply. Enough food is produced today to feed everyone on the planet.
The problem is access and availability of nutritious food, which is increasingly impeded by multiple challenges including the COVID-19 pandemic, conflict, climate change, inequality, rising prices and international tensions. People around the world are suffering the domino effects of challenges that know no borders.
Worldwide, more than 80 percent of the extreme poor live in rural areas and many rely on agriculture and natural resources for their living. They are usually the hardest hit by natural and man-made disasters and often marginalized due to their gender, ethnic origin, or status. It is a struggle for them to gain access to training, finance, innovation and technologies.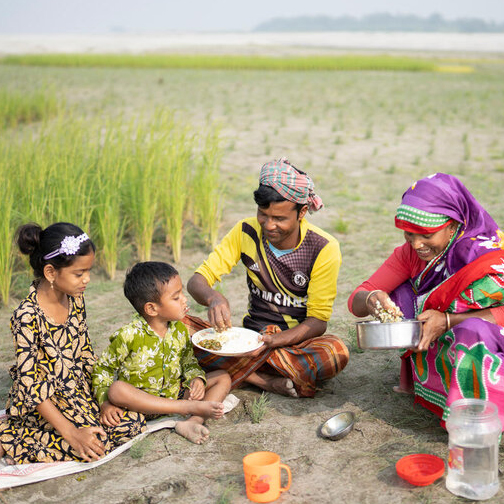 World Food Day Ceremony and Intergenerational Dialogue
FAO Headquarters, 10:00 CEST TBC, Friday, 14 October 2022
World Food Day will be kick-starting at FAO headquarters with the annual ceremony. The Heads of the Rome-based UN agencies and other special guests will participate in the ceremony, which will feature special messages from Pope Francis and the UN Secretary-General, António Guterres and the presentation of FAO's first-ever Achievement Award.
Register for the online event or watch the live webcast.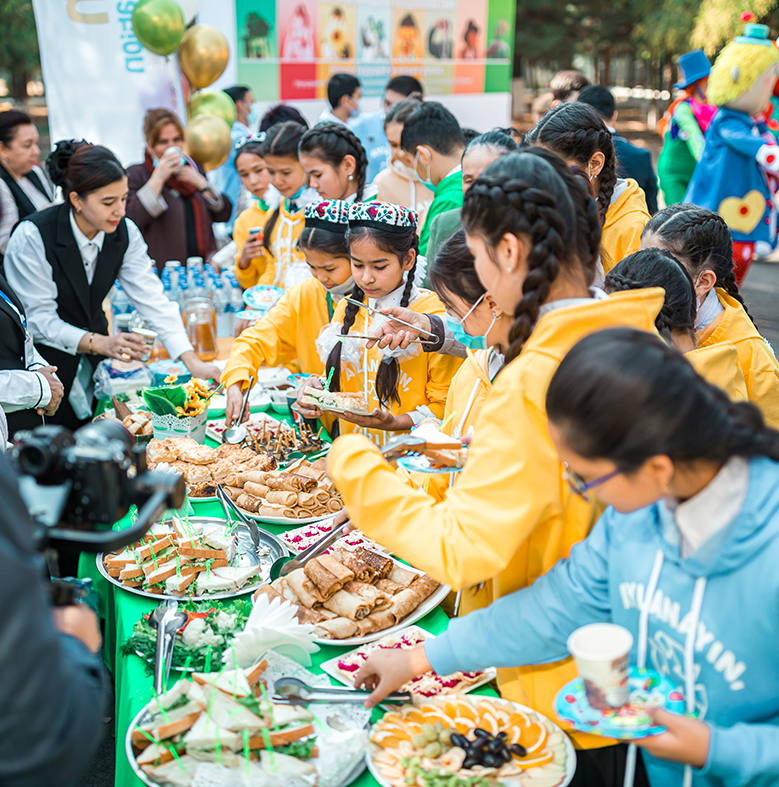 Better production, better nutrition, a better environment, and a better life.
Our globalized world is one where our economies, cultures, and populations are becoming increasingly interconnected. Some of us are vulnerable because of who we are or where we live, but the reality is that we are all fragile. When someone is left behind, a chain is broken. This impacts not only the life of that person, but also ours.
In the face of global crises, global solutions are needed more than ever. By aiming for better production, better nutrition, a better environment, and a better life, we can transform agrifood systems and build forward better by implementing sustainable and holistic solutions that consider development in the long term, inclusive economic growth, and greater resilience.
Our actions are our future
A sustainable world is one where everyone counts.
Governments, the private sector, academia, and civil society and individuals need to work together in solidarity to prioritize the right of all people to food, nutrition, peace and equality. Indeed, every one of us, including youth, can work towards an inclusive and sustainable future, showing greater empathy and kindness in our actions.  
We must ALL be the change. 
Get involved!
Network/ SUN Global Support System
UN-Nutrition
SUN Civil Society Network
SUN Donor Network
SUN Business Network