Image
UN Secretary-General appoints UNICEF Executive Director Catherine Russell as Scaling Up Nutrition Movement Lead Group Chair
September 12, 2022 - Last update: November 15, 2022
New York, 12 September 2022 – United Nations Secretary-General António Guterres has today appointed UNICEF Executive Director Catherine Russell as Lead Group Chair of the Scaling Up Nutrition (SUN) Movement – the multisectoral, multistakeholder country-driven initiative established in 2010 to support countries in advancing their nutrition objectives.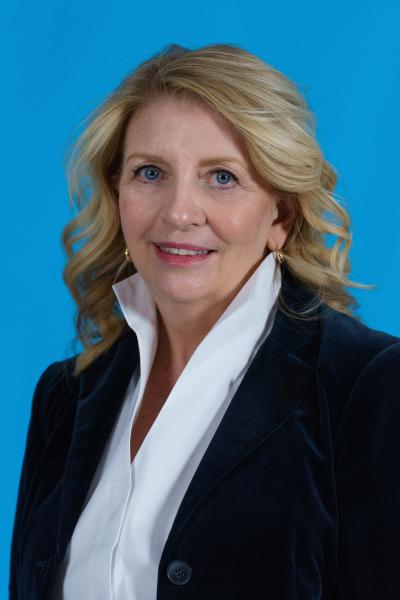 The SUN Movement Lead Group's role is to support the SUN Movement's 65 Member Countries and 4 Indian States, as they pursue their goals to scale up nutrition through strategic oversight of the SUN Movement, including ensuring coherence across the Movement and collective accountability for the Movement's results. As Lead Group Chair, Ms. Russell will provide strategic leadership for the group. She replaces former UNICEF Executive Director Henrietta Fore.
The SUN Lead Group comprises 24 global leaders appointed by the United Nations Secretary-General, whose membership covers the period July 2022 to December 2024. They are high-level representatives of government, civil society, the United Nations, the private sector and academia. SUN Lead Group members are united by their commitment to act as SUN Movement ambassadors, and to leverage their networks and institutions to achieve the SUN Movement goal to prevent and fight all forms of  malnutrition for  everyone everywhere for the benefit of people and the planet.
In announcing Ms Russell's appointment to SUN Member Countries and other stakeholders, SUN Movement Coordinator and United Nations Assistant Secretary-General Gerda Verburg said, "I am thrilled that Catherine Russell will be Chairing the SUN Lead Group. The SUN Movement looks forward to benefiting from the broad and rich experience she brings at this critical moment in time for nutrition globally. Her leadership will support SUN Member Countries to accelerate implementation of their national nutrition plans and scale up impacts."
Ms Verburg also acknowledged the strong leadership of former Lead Group Chair, Henrietta Fore, saying, "A dedicated proponent of nutrition and the SUN Movement, Ms. Fore will be long recognized for the very effective leadership she brought to the SUN Lead Group."
In accepting her nomination, Ms Russell said, "I am honored to accept Secretary-General Guterres' appointment as Lead Group Chair of the Scaling Up Nutrition Movement. Around the world, the cascading impacts of crises, including the COVID-19 pandemic, conflicts and climate change, threaten to dial back a decade of significant nutrition progress. It's more important than ever for us to support country efforts to scale up nutrition for everyone, everywhere – and especially the most vulnerable children whose lives and futures hang in the balance."
Learn more about the SUN Movement Lead Group: https://scalingupnutrition.org/about/who-we-are/sun-lead-group
More information:
• Catherine Russell's Bio: English